Uber submits appeal against London regulator's ban

Uber has appealed against Transport for London's (TfL) decision to strip its operating license to work in the UK's capital.The taxi app was effectively banned by the regulator in November, pending appeal, over a series of breaches that put passenger safety at risk.TfL said it identified "a pattern of failures" by the firm behind the app which led it to conclude that it "is not fit and proper at this time".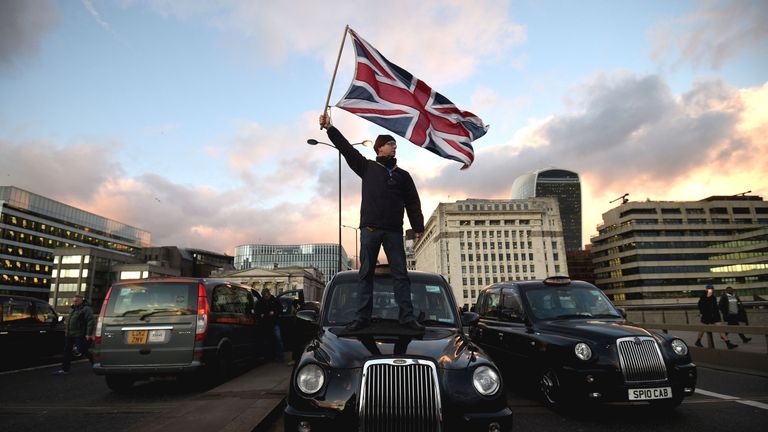 At the time, Uber described the decision as "extraordinary and wrong".The company had previously been denied a license in 2017 before it had been restored on a probationary basis by a judge.Uber's head for northern and eastern Europe, Jamie Heywood, said: "We are committed to Londoners and are working closely with TfL to address their concerns and requests, as we have since 2017."TfL declined to comment.
Switching broadband provider 'could save £120'
Haggling could save households £120 a year on broadband, but 45% of customers have not asked their current provider for a better deal, according to Which?The consumer group found that 78% of people who negotiated were offered an incentive, discount or a better deal.More than 5,000 customers were asked by Which? whether they had haggled for a new deal or switched in the past year, and if so, how much they had saved.A total of 52% found haggling easy and 27% said it was difficult.While 45% of those asked said they had never contacted their current provider to ask for a better deal, 38% had never switched provider and 24% had not switched for more than three years.
Google reveals just how much of the world it's mapped with Street View and Earth
t's common knowledge that Google has photographed a huge amount of the planet for its Street View and Google Earth projects. But for the first time, Google has revealed how much of the world it has photographed: 10 million miles of Street View imagery and 36 million square miles of Google Earth imagery, according to a report from CNET.That Google Earth number is particularly impressive: Google says that it now covers 98 percent of the places in the world where people live. And the 10 million miles of Street View imagery puts Google miles ahead of competitors like Apple, which has just started to include similar street-level photography in Apple Maps with the release of iOS 13 this year. But Apple has a long way to go before it catches up to Google's millions of miles.
You're spending more on headphones, phone cases, power banks than you realise
It's no surprise that the smartphone industry makes a lot of money – after all, many of us buy a new device roughly every two years, far more often than a new PC, TV or games console. However, the rest of our spending is a little surprising.Deloitte's Technology, Media and Telecommunications group recently released its 2020 Predictions paper looking at the state of the tech market, and there are some pretty surprising findings and predictions contained.Deloitte estimates that in 2020, the smartphone market will be worth $484bn, eclipsing the combined $169bn for PCs, $117bn for TVs, $25bn each for tablets and wearables, $15bn for games consoles, $9bn for smart speakers and $7bn for VR sets.