Xbox X019: all the biggest announcements from Microsoft's event
X019 is officially in full swing and, while we didn't get any official news on Xbox Project Scarlett, there were plenty of other big announcements during X019's special Inside Xbox stream to keep us going for the next while.So what were the biggest announcements of X019? Well, Xbox Game Pass is getting a heap of new titles, more than 50 new titles are coming to Project xCloud's preview and Microsoft revealed its Black Friday deals. And that's just the tip of the iceberg, Rare, Dontnod and Obsidian also revealed their new IPS.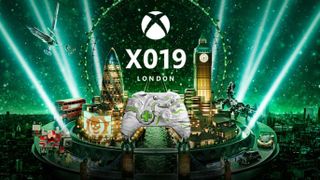 Labour pledges free broadband for all
Labour has promised to give every home and business in the UK free full-fibre broadband by 2030, if it wins the general election.The party would nationalise part of BT and introduce a tax on tech giants to cover the £20bn cost.Shadow chancellor John McDonnell told the BBC: "It's visionary I accept that, but other countries are having these visions and we're not."Boris Johnson has promised £5bn to bring full-fibre to every home by 2025.But Mr McDonnell said the Conservatives' funding plan was "nowhere near enough", and would leave the UK falling further behind other countries who already have fibre more widely available.Broadband packages in the UK cost households an average of around £30, according to a report by broadband comparison site Cable - which people would no longer have to pay under Labour's scheme.
Intel Xe graphics card leaks, and it might not even be for PC gaming
We've been sitting here, waiting for Intel Xe graphics cards (GPUs) for years at this point, but we might have finally seen something that gives us an idea of what they'll look like. And, PC gamers might want to brace themselves. Intel's first Xe graphics cards will be code named "Ponte Vecchio," according to a leaked press deck spotted by VideoCardz. Rather than taking on AMD and Nvidia in the perennial graphics card war, however, these Intel Ponte Vecchioi GPUs will instead be intended for Exascale computing. So, they'll probably be very powerful and very expensive.
Instagram making likes private for some UK users to 'remove pressure'
Instagram is hiding the number of likes on some posts in the UK as part of a global trial to figure out how it can "remove pressure" on users.People who are part of the test will be selected randomly.Instagram is not revealing how many users will be involved, but advised those selected: "You'll no longer see the total number of likes and views on photos and videos posted to Feed unless they're your own."When the trial was first launched Mia Garlick, policy director for Facebook in Australia and New Zealand, said the goal was for users to feel less judged.