Don't use public USB charging ports
In a recent security alert, the Los Angeles District Attorney has warned travelers to avoid charging their smartphones and other devices using public USB power charging stations as they may contain dangerous malware.USB was designed to transfer both power and data and security researchers as well as cybercriminals have learned how to use USB connections to deliver malicious payloads to users who thought they were merely charging their devices.
Will fibre broadband be obsolete by 2030 - and what about 5G?
Labour has promised to give every home and business in the UK free full-fibre broadband by 2030 if it wins the general election.The plan would see millions more properties given access to a full-fibre connection, though Prime Minister Boris Johnson said it was "a crackpot scheme".If the plan went ahead and was completed on time, would it still be useful in 2030?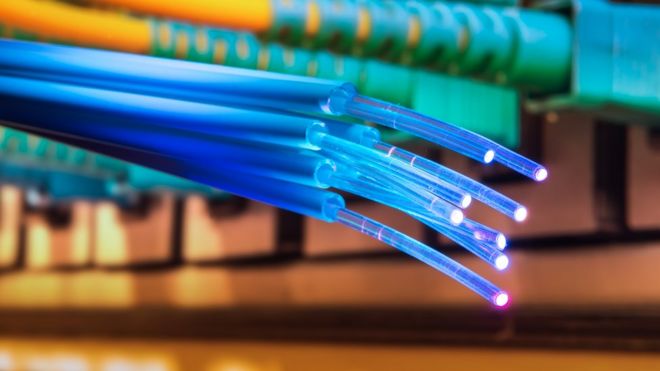 Star Wars Jedi: Fallen Order gameplay, release date, trailers and first impressions
Hold on to your lightsabers: there's a new Star Wars game on store shelves, and it's called Jedi: Fallen Order.Developed by Respawn Entertainment (the studio behind Apex Legends and Titanfall), Star Wars Jedi: Fallen Order was announced back at E3 2018 but we didn't get a proper look at the game until early in 2019, during a special panel at the annual Star Wars Celebration in Chicago, before EA lifted the covers completely at E3 2019.While fans of the galactic franchise have seen official tie-ins in the form of Star Wars Battlefront I and II, the new entry takes on a different tack, focusing on a single-player experience more in line with 2008's The Force Unleashed – and we have all the concrete news and our first initial impressions of the game below.
Huawei Mate X goes on sale in China and sells out first batch in minutes
The first wave of Huawei Mate X foldable phones has finally gone on sale in China - and the initial batch (of an uncertain amount) reportedly sold out in minutes, according to the BBC. The foldable phone was introduced at MWC 2019 back in February and originally slated to launch over the summer, then publicly delayed until September. TechRadar exclusively learned in August that there was no possibility it would make that deadline, and would much more likely become available in November (and at the very least, before the end of 2019).