Huawei P40 slated for a global launch despite Google services lockout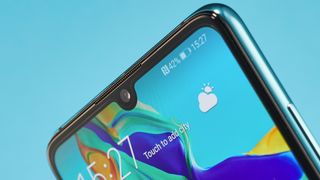 Despite increased US government scrutiny and a pared-down launch of its previous flagship smartphone, the Huawei P40 is slated for a release in Europe and other overseas markets, sources familiar with internal policies told The Information. Europe, yes, but it's not clear if Huawei's launch plans includes the US, as the government's Huawei Ban led to Google shutting the Chinese company's future phones out of Google Mobile services including the Play Store and first-party apps like Maps and YouTube. (Phones up and until the Huawei P30 line still have access.)
Half-Life: Alyx: everything you need to know about Valve's return to Half-Life
Half-Life is back. After more than a decade, Valve is returning to the iconic sci-fi universe with a brand-new VR game called Half-Life: Alyx. The new experience takes place before the events of Half-Life 2, and it marks not only the long-awaited continuation of the story, but also the developer's first full-fledged VR title to date. It'll be out in March 2020, and Valve says the game will be compatible with all PC-based VR headsets. In the meantime, you can keep up with all of the latest developments right here.
Microsoft delays its new Surface Earbuds launch to spring 2020
Microsoft had been planning to launch its new Surface Earbuds "later this year," but the company is now delaying the wireless earbuds to spring 2020. "Product-making is about the relentless pursuit to get all the details right, which takes time… sometimes more than we planned on," explains Microsoft's chief product officer, Panos Panay, in a tweet today. "To ensure we deliver the best possible experience for you, our fans & customers, Surface Earbuds will now launch worldwide in spring 2020."Panay hasn't revealed exactly why Microsoft is delaying the Surface Earbuds, but it's clear testing or manufacturing didn't go to plan for a December launch. Microsoft is now planning to release the Surface Earbuds in the spring in both grey and a new white color. Microsoft originally revealed the Surface Earbuds at a special press event last month, alongside the new Surface Pro 7, Surface Laptop 3, and Surface Pro X that are already on sale.
Xerox says it may launch a hostile bid for HP
After HP's board unanimously rejected its first bid, Xerox is now threatening a hostile takeover of its much larger rival in the printing business.The firm sent a letter to HP's board of directors in which it urged the company to reconsider its buyout offer or it would be forced to take its case directly to its shareholders.Vice chairman and CEO of Xerox, John Visentin penned the letter in which he argued that there was no reason to delay the combination of the two companies, saying: