Xiaomi smartphone has 108 megapixel camera
Chinese tech giant Xiaomi has unveiled the world's first mainstream handset to feature a 108 megapixel camera.The extra high-resolution sensor was developed by Samsung, which has yet to feature it in its own products.The firms say the benefit is that it delivers "extremely sharp photographs that are rich in detail".However, one early test of the tech indicates that its images contain more digital distortions than those produced by lower-resolution smartphones.For now, the Mi CC9 Pro Premium has only been announced for the Chinese market, where the base model costs 2,799 yuan ($400; £310).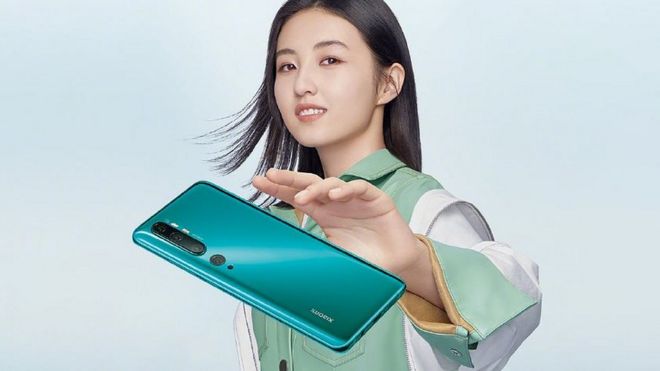 Disney Plus Marvel TV shows and movies: every superhero coming to the service
The seven MCU titles confirmed as being available at launch in Disney's mammoth Twitter thread are as follows:
Iron Man
Iron Man 3
Thor: The Dark World
Guardians of the Galaxy
Avengers: Age of Ultron
Ant-Man
Captain Marvel
As for the rest? Well, we at least know that Avengers: Endgame will be coming to the service on December 11 2019, but dates for others remain unconfirmed. 
KSI vs Logan Paul 2 live stream: how to watch the rematch online from anywhere
Last year, 18,000 devoted fans came to watch as America fought Great Britain in one of the biggest events ever organised by YouTubers. Streamed by hundreds of thousands of fans, it was a fight as well watched as the top UFC and boxing fights in history - but are you ready for round two? After the epic draw they fought out in the the boxing ring last year, KSI and Logan Paul are stepping back into the squared circle to see who truly deserves to be crowned the YouTube king of boxing. Don't want to miss any of the action? Read on to find out how to watch a KSI vs Logan Paul live stream - no matter where in the world you are.
The Mandalorian teaser trailer reveals a brand new Star Wars character
With one week to go until The Mandalorian arrives alongside the launch of Disney Plus, we're getting more glimpses of what to expect from the first live-action Star Wars TV series, including an introduction to a brand new character. The first thing that jumps out from this 30-second trailer: you get to hear dialogue from Nick Nolte's alien character, Kuiil. What's arguably the main event comes at the teaser's end, however, as the assassin Fennec Shand, played by Agents of Shield actress Ming-Na Wen, is revealed.