Why macOS Catalina is breaking so many apps, and what to do about it
Apple's latest Mac update, macOS Catalina, was released earlier this week, and with it came a flurry of complications both minor and major.For one, this update is the first for Apple to drop 32-bit application support, which is causing all sorts of headaches for users of smaller apps, plug-ins, and other software that may not be updated for quite some time or may have been created by a company that no longer exists. There are also a fair number of other issues with Catalina, like Adobe software incompatibility problems and unforeseen hurdles related to the removal of iTunes.That leads us to a series of important questions for Mac users who may be at risk of having important workflows disrupted by Catalina. What exactly might go wrong if you do upgrade? Should you upgrade now, and what should you do before pulling the trigger? Or should you hold off for now, and if so, what's the best way to do that and also monitor when it might be safe to make the jump?
Hearthstone fans protest Blizzard's suspension of grandmaster over Hong Kong democracy support
Blizzard Entertainment has suspended and removed the winnings of Chung Ng Wai, known as Blitzchung, a grandmaster in competitive digital collectible card game Hearthstone, after he spoke out in support of Hong Kong's ongoing pro-democracy protest movement (WIRED). In a live-streamed interview following his victory in the Hearthstone Grandmasters tournament in Taipei, Chung, wearing a mask of a kind banned in Hong Kong, said: "Liberate Hong Kong, revolution of our times."
Fortnite: Map blown up and replaced with black hole
A huge asteroid has blown up the map in Fortnite - to mark the end of season 10.Fans have been left unable to play the game, which has been replaced by a black hole.Fortnite has also deleted all of its tweets and is simply running a livestream of the black hole on Twitter - which has had more than 290,000 likes.Forbes' gaming writer Paul Tassi described the event as "the end of an era"Fans had been predicting a dramatic finale of season 10 which kicked off in August.Epic Games - which owns Fortnite - had confirmed "The End" event would take place on Sunday 13 October.A countdown timer appeared in the game, above the rocket at Dusty Depot.
More firms quit Facebook's proposed Libra global digital currency group
Facebook's proposed global digital currency has suffered a setback after major payment companies including Mastercard, Visa and eBay pulled out.
Stripe and Latin American payments company Mercado Pago also announced they were leaving.
Visa confirmed they had pulled out, adding: "We will continue to evaluate and our ultimate decision will be determined by a number of factors, including the association's ability to fully satisfy all requisite regulatory expectations."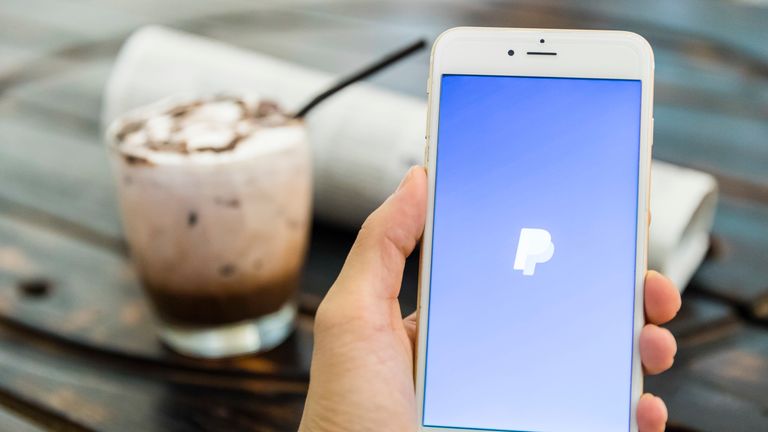 It comes just days after US payments processing firm PayPal pulled out.
Facebook's head of the project David Marcus said people should not be "reading the fate of Libra into this update", although he admitted it was "not great news in the short-term".