Google Pixel 4 review: the ultimate Android phone has a big flaw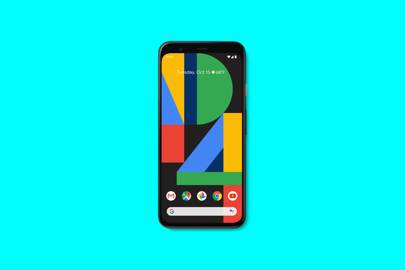 Big phone launches come thick and fast towards the end of each year. And 2019 has been no different. Pretty much the last manufacturer to reveal its flagship devices every year is Google – the Pixel 4 has now arrived.It's Google's fourth in-house phone and, as evolutions go, there are a few potential upgrades. There's an extra camera, a new radar-based gesture system and Google has killed the notch. But do they add to the phone? Before we dive into the review, here are the basics: the Pixel 4 comes in two different sizes, a 5.7-inch Pixel 4 and a 6.3-inch Pixel 4XL. Colours? Black, white and orange. It's also available to buy now.
Steam's redesigned library is out now for everyone
In September, Valve launched a beta for a redesigned Steam library, and today, the company said that redesign is available for everyone. The new library has a refreshed visual look, intended to make it easier to find your games, see what your friends are playing, and follow news and updates from the games in your library. (You might have to relaunch your Steam client once or twice to get the update.)
Here's one image of what it looks like in practice:
The "What's New" section could be a particularly useful new feature — it seems like a handy way to quickly see updates about games I already have. Developers can post updates to this What's New section, as well as to a game's community hub and store page, using a new tool that Valve is calling "events."
Apple AirPods Pro teardown confirms that they're just as disposable as ever
Fixit has completed its traditional teardown of Apple's latest AirPods and, just as Apple promised, it's bad news for repairs. The organization awarded the noise-canceling buds a big fat zero repairability score, noting that their "non-modular, glued-together design and lack of replacement parts makes repair both impractical and uneconomical." That's the same score as both versions of the original AirPods.This means that once the battery in your $249 AirPods Pro degrades and eventually dies, you've got no other option but to dispose of them. When you do, the best thing to do is to send them back to Apple for recycling knowing that you're doing the environment a little favor.
SAMSUNG GALAXY FOLD RE-REVIEW: HERE WE GO AGAIN
Don't buy the Samsung Galaxy Fold. It's almost strange to have to write those words explicitly because after everything that has happened with this phone / tablet hybrid, you'd like to think that everybody would know the score already. The review units that broke, the launch that was delayed, the newly fixed version, the sky-high price — all of it is well-known and well-documented. But Samsung is selling the Fold, albeit in very limited quantities, as though it is perfectly normal and reasonable to stroll into an AT&T store and buy a fragile, experimental device for $1,980.