The ITZOO guide to buying a refurbished laptop or computer.
When you're considering purchasing a refurbished laptop or computer there are many factors which you may need to consider before making your purchase. Below we try to provide some useful information on the key factors and a little bit of techie info on the main components.
So first of all do you need a PC or a Laptop?
It may seem a simply question with an obvious answer but before you make a choice here are a few things you may want to consider.
...
---
Dell Latitude 7000 Series laptops now available refurbished from ITZOO.
Slim design, premium materials.
Get down to business with the beautifully designed, thin and light laptop that features an optional 14" touchscreen display.
• Thinner than ever: The Latitude 14 has a starting weight of just 3.4 lb (1.54kg) with a 3-cell battery1.
• Elite and durable design: With soft- touch paint finish and woven carbon fiber (on touch models) on...
---
---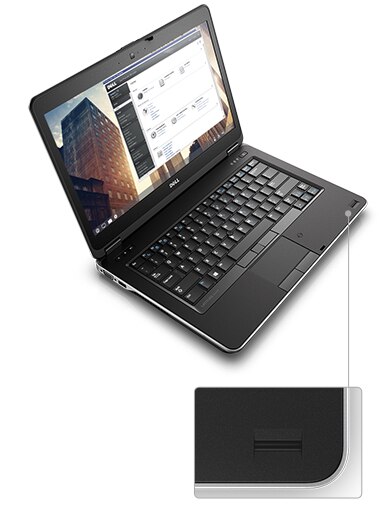 The most secure 14" business laptop
Protect data on any device, across external media and in the cloud with optional Dell Data Protection | Encryption. 

Choose your level of encryption with options ranging from simplified BitLocker management to the highest level of FIPS 140-2 protection commercially available for system disks. 

Ensure authorized access to your data with Dell Data Protection | Security Tools...
---
As its name suggests, the Dell OptiPlex 9010 Small Form Factor (9010 SFF) falls toward the smaller side of Dell's OptiPlex 9010 commercial desktop lineup, landing between the Ultra Small Form-Factor and the full-tower desktop models. Despite its compact size, though, it packs solid hardware into an IT-friendly system that doesn't require any tools to open the chassis or swap components. For businesses looking to preserve space without necessarily compromising performance, it's a good option. That said, it's fairly pricey, and both similarly sized systems and better performers are readily available.
Buy cheap refurbished PC Dell Optiplex from ITZOO
...
---
Many computers, laptops and peripherals use an external power supply, often referred to as an AC adaptor. These essential parts provide power to the main device. This type of power supply is often used on devices that use batteries or have no internal power supply. 
An AC adaptor is made up of a central unit which draws power from an AC outlet (mains power socket). It then converts the power to DC that is used by the computer, laptop or peripheral and a second cord that plugs into the computer.
Each AC adaptor has a specific power rating, measured in volts or watts that it...